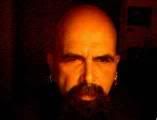 My Extended Profile
I have been both a Master and Dom in the BDSM lifestyle for 40 years. I am currently in Sin City, (Las Vegas, Nevada), but I have plied my art all over the country and yes, the giving of pain and pleasure is an art.
I started this because I thought there might be an interaction between myself and like minded individuals, but found most willing to look and not speak; for this reason I have eliminated the tag board and your ability to comment (Consider yourself gagged).
My Blog has become a reflective self analysis and has enabled Me to vent. It has reflected on my childhood, BDSM and it has been a place to share poetry, stories, and art; all erotic in their own way
Having written here for over three years, I realized that I wanted this to be the home of My impure thoughts and deeds; I decided to create another home for the menusha that comes to mind. I created
Alt-Thinkining
for those who have an interest in my political and social side and who might be appauled or offended by My more carnal thoughts (I love My carnal thoughts ).
Dominant
I am a dominant man. I am just that. I am not dominant because of any superiority on my part. Not because I feel I am more intelligent,or wiser. I do not dominate because of the strength or mass of my body. I am not, nor would I want to be dominant with all women. Yet to you, I am Master.
I am your Master only after earning your trust and and embracing your submissiveness. I have looked into your heart and mind and clearly see your desires and passions. You have thrown away your fears and inhibitions. You tell me of the needs of your heart and body. You have given me total access to your soul, and I accept the responsibility and honor.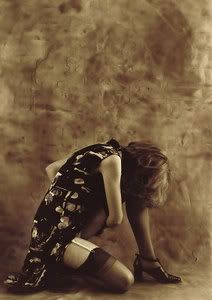 You are a woman. You are not weak and inferior because of it. You are a treasure to be cherished. We are not equal. I have the strength of body and mind, and the instinctive need to protect, possess, defend, and provide for you. You are a woman and instinctively stronger of will and heart. Your belief in me gives me courage and direction. Your strength disperses my doubt. Your needs and desires encourage and give purpose to my efforts.
We are not equal. We are halves of a whole. We compliment each other and make each other complete. My desire to dominate you is instinctive. It is not to degrade you nor is it degrading to you because you are secure in being totally feminine. We recognize and accept our worth, and our need for someone to trust and fulfill our needs.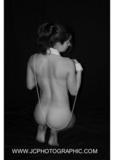 You are sure, strong and proud in your womanhood. You do not submit as acceptance of inferiority, but from strength and passion. You expect a man to stand strong and be a man. You desire and flourish in the strength and control of a man. In return you present the control of your body, unqualified trust and honesty and the faithfulness of your heart.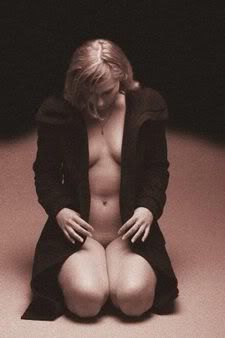 You submit because I have earned your trust. Because I have opened my heart and soul to you. Because I have listened to your words with my ears and heart and have learned to anticipate your needs and emotions. And because I have proven worthy in your eyes, you have given me the only true treasure of life; You have given me dominance over you.
What you give is not abnormal, but pure, natural and the rarest gift a woman can give a man. You have given me complete and unshakable assurance of your commitment to me. Your submissiveness is a magnificent gift and sacred responsibility. I accept this from you with humility and joy. I understand the rarity and purity of this gift. I recognize it is your body and soul, your heart and mind.
I dominate only because you have allowed me too and when I see you kneel before me, in my mind and heart, you are raised above all other women, and all the treasures on the earth. What you give freely cannot in reality be bought.
And From a Submissive Woman
I find pleasure, joy, and fulfillment from being submissive to another in a loving relationship. I am not weak, or stupid. I am a strong woman, with firm views and a clear concept of what I want out of my life. I do not serve out of shame or weakness, but out of pride and strength. I look to my loving Master for guidance and protection, for never am I more complete than when he is with me. I know that he will protect my body, my mind, and my soul with his strength and wisdom.
He is everything to me, as I am everything to him. His touch awakens me and his thoughts free me. Only in serving him do I find complete freedom and joy. His punishments are harsh, but I accept them thankfully, knowing that he has my best interests always foremost in his mind. If he desires my body for pleasure, I shall joyfully give it to him, and take pleasure myself from knowing that I have brought him happiness. However, the pleasure of the flesh is but one facet of any relationship. The love, the trust and sharing, the words spoken and felt, those are all parts of this relationship.
My body is his, and if he says I am beautiful, then I am. No matter what I look like to others, I am beautiful in his eyes, and because of that I hold my head high... .. for who can tell me that my Master is wrong in seeing the beauty in me? If he says I am his princess, then I am that...regal and graceful. And if I see laughter at me in the eyes of others, I do not recognize it, for who are they to call my Master wrong?
If he says I am his toy, his slut, his tramp, then I am that...as wanton and dirty as he wants me to be, and if others do not see this, then it is they who are blind, not my Master. My mind is his, to expand, to explore, to know as only he can. I have no secrets from him...for secrets are a thing that would keep me from being more perfectly his. Secrets would put a wall up between my Master and myself...and I do not want walls.
His lessons are not always ones I would seek on my own, but they are lessons he has decided I need, and so I learn from him. My soul is his, as bare to his touch as ever my skin could be when I kneel naked at his feet. Never a moment goes by when I do not feel his presence, be he miles away or standing over me.
I spend my days knowing that the energy and thought he puts into our relationship is as much for my benefit as for his, and look forward to each lovingly crafted scene that we do together.
His part is much harder than mine, and I know this and am grateful that he cares enough about me to spend his time and energy so freely on me. I have the easier job: to feel, to experience, to let myself go and abandon everything to him. I am his pleasure and his responsibility, and he takes both seriously. I am a submissive woman. I am proud to call myself that. My submission is a gift that I do not give lightly, and can only be given to one who can appreciate that gift and return it tenfold.
Only to he who has that strength will I give myself fully, because I am strong and proud.
I am a submissive woman.

online
Seeking Spanking